CLICK ON HARLEY'S PICTURE BELOW TO SEE HIS PEDIGREE AND COPIES OF HIS HEALTH TESTING DOCUMENTATION
Click on pic to see pedigree/ health test document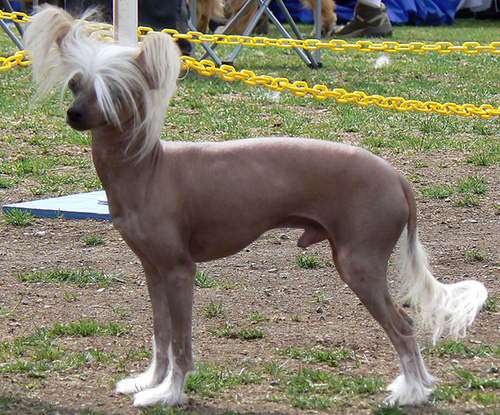 The Fabulous Harl at the June 2008 dog show just before taking Winners Dog!
The Particulars on Harley:
HEIGHT: 11.5 INCHES
COLOR: LILAC WITH CREAM SABLE FURNISHINGS (BUT REGISTERED AS CHOCOLATE AS LILAC IS NOT A CRESTED COLOR OPTION)
C.E.R.F. CERTIFICATION: HARLEY WAS C.E.R.F. TESTED NORMAL; CLEAR OF P.R.A. AND OTHER HEREDITARY OR CONGENITAL EYE DEFECTS/ DISEASES. MOST RECENT TEST DATE: 08/03/08
O.F.A. CERTIFICATION (PATELLAS): PATELLAS CLEAR/ NORMAL
PRCD PRA STATUS - CLEAR
PLL STATUS - CLEAR
vWD STATUS - CLEAR
MERITS: HARLEY CURRENTLY HAS 8 POINTS (INCLUDING 1 MAJOR) TOWARDS HIS AKC CONFORMATION CHAMPIONSHIP
UPDATE: Harley has retired and gone on to a FABULOUS companion home! We look forward to continuing in the show ring with his offspring.
Harley's pedigree is simply lovely, full of European imports (Finland, Poland, UK) and old, trusted lines. His conformation is very nice and typey, typical of the smaller, racier Euro lines.
Harley is such a sweet and adventurous boy and an absolute joy to be with. His movement is elegant and his pigmentation is superb with rare lilac coloration and baby smooth skin with an absence of body hair - a true hairless with great furnishings.
"Can I have that cookie, mom?"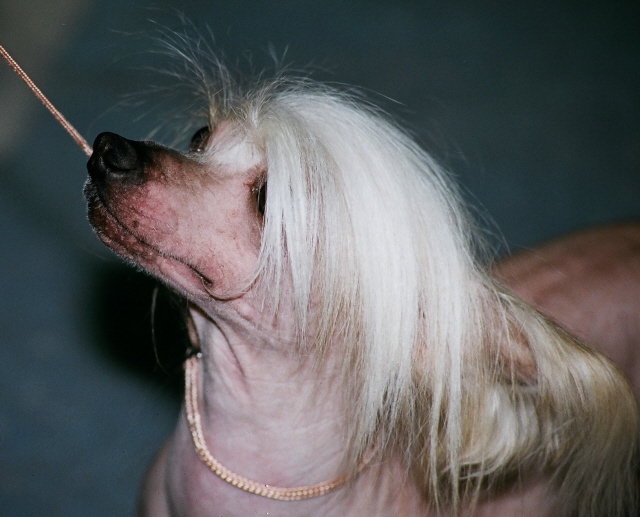 Harley in the ring just before taking winners dog - January 2008
D'Nude's Rev Me Up
Harley winning Winners Dog and Best of Opposite Sex on Jan. 26, 2008 - Kenai Kennel Club
D'Nude's Rev Me Up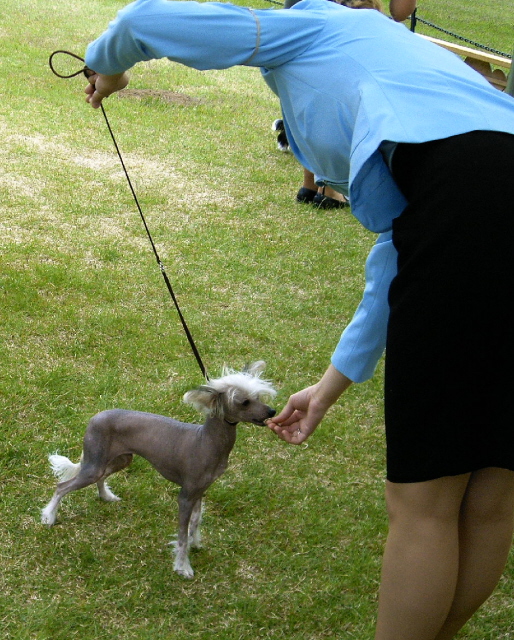 Harley Wwth his Handler, Jessica Thorne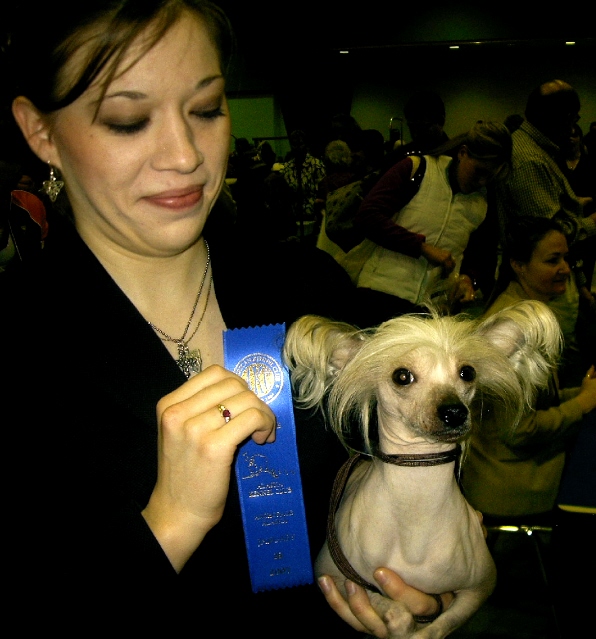 Coming out of the ring with 1st Place in Class. Picture of his 4 Pt. Major at same show coming soon!
Harley receiving hist first MAJOR! January 27, 07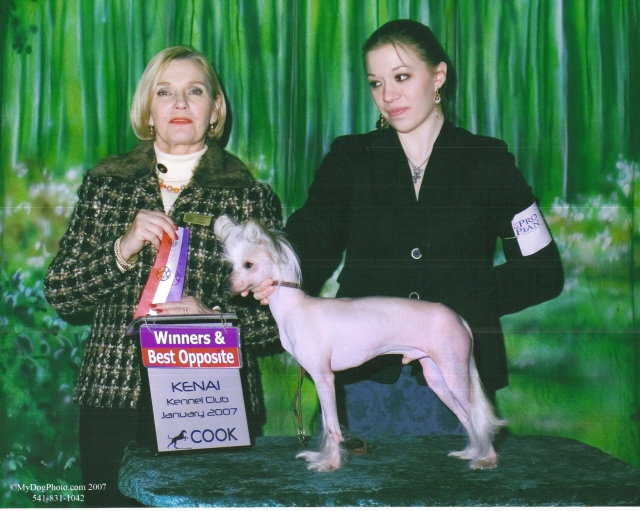 Beautifully handled by Jessica Thorne - POORLY "RUSH" PHOTOGRAPHED by cook photography
Harley cuddling with mom at 6 months of age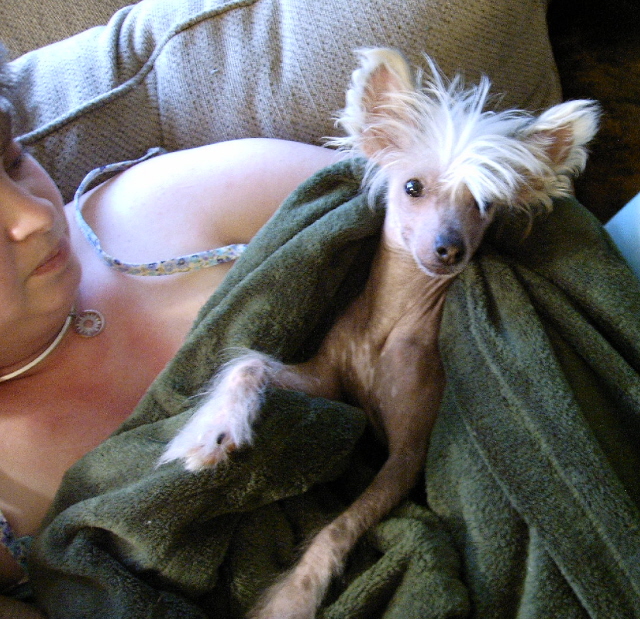 Talk about a creature of comfort! My little mamma's boy!
Baby Harley at 8 weeks of age!
This is the face I fell in love with!